Veilige overgang tussen kasseien en bestrating
Gevaarlijke situaties ontstaan als voetgangers of minder mindervaliden onverwachts geconfronteerd worden met grote hoogteverschillen in de ondergrond. Wanneer gebruikers hier last van ondervinden of zelfs gevaar door lopen moet dit snel verholpen worden.
Kasseien zijn ontzettend mooi en geven het straatbeeld en hele andere sfeer. Het nadeel is echter wel dat er vaak veel hoogteverschillen zijn, niet alleen tussen de kasseien onderling maar ook tussen andere materialen en omliggende goten.
AWS Asfaltwerken is dé partner wanneer er een veilig situatie gecreëerd moet worden met behoud van het straatbeeld. Onze Vlakslijptechniek maakt het mogelijk om zowel de kasseien zelf volledig vlak te maken als ook de overgang(en). Onlangs mochten we op het mooie kerkplein in de Gemeente Arnhem de overgang tussen de kasseien en de bestrating afvlakken waardoor de hoogteverschillen direct en nauwkeurig verholpen konden worden. In dit geval waren de kasseien in beton gestort en ook dan biedt onze Vlakslijptechniek de nauwkeurige en effectieve oplossing.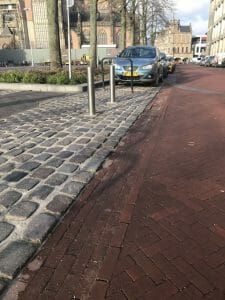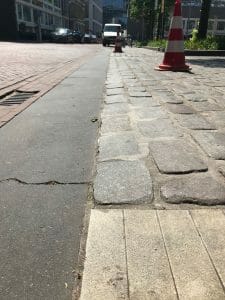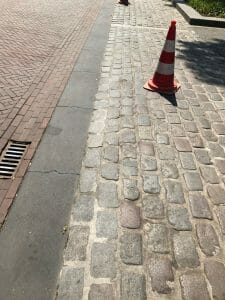 0
0
bonsai
https://www.asfaltwerken.nl/wp-content/uploads/2023/03/AWS-logo.webp
bonsai
2018-05-24 12:34:19
2018-05-24 12:34:19
Veilige overgang tussen kasseien en bestrating