De AWS Vlakslijptechniek is zo multifunctioneel dat deze voor een groot aantal (asfaltherstel)werkzaamheden ingezet kan worden. De unieke kenmerken van deze techniek maken het AWS Vlakslijpen niet alleen geschikt voor (wortel)opdruk.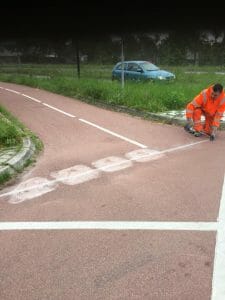 Ook Thermoplast markeringen liggen boven op het asfalt en kunnen door de AWS Vlakslijptechniek zeer nauwkeurig bewerkt en verwijderd worden.
De AWS techniek is niet enkel uniek door haar daadkrachtige werkwijze maar ook door de nauwkeurigheid: Er wordt geen millimeter meer weggeslepen dan noodzakelijk en ook het omliggende asfalt wordt niet geraak waardoor ook hier geen schades ontstaan.
De Gemeente Geldrop-Mierlo is één van de vele trouwe opdrachtgevers waar AWS Asfaltwerken een breed pakket aan diensten mag uitvoeren. Onlangs verwijderde we in opdracht van deze gemeente Thermoplast markering op een druk fietspad. Het verwijderen en hierna direct opnieuw aanbrengen van nieuwe markeringen zorgde hier voor het direct verhogen van de veiligheid.
Thermoplast bevindt zich niet enkel op de openbare weg. Ook op andere locaties (zoals in bedrijfshallen of op parkeerplaatsen) wordt gebruik gemaakt van Thermoplast markeringen om de situaties duidelijker te maken. Ook hier kan AWS haar bijdrage leveren aan het veranderen of verduidelijken van de situatie.
Neem contact op voor wat wij voor jou kunnen betekenen.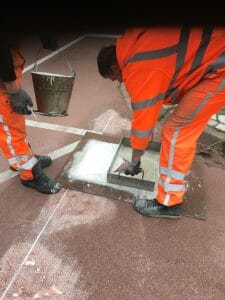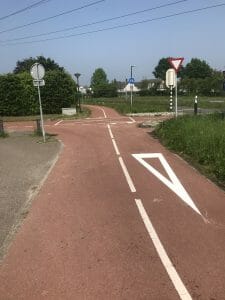 0
0
bonsai
https://www.asfaltwerken.nl/wp-content/uploads/2020/08/AWS-logo.png
bonsai
2018-05-22 08:42:13
2018-05-22 08:42:13
Verwijderen en aanbrengen van markeringen op fietspad in Geldrop