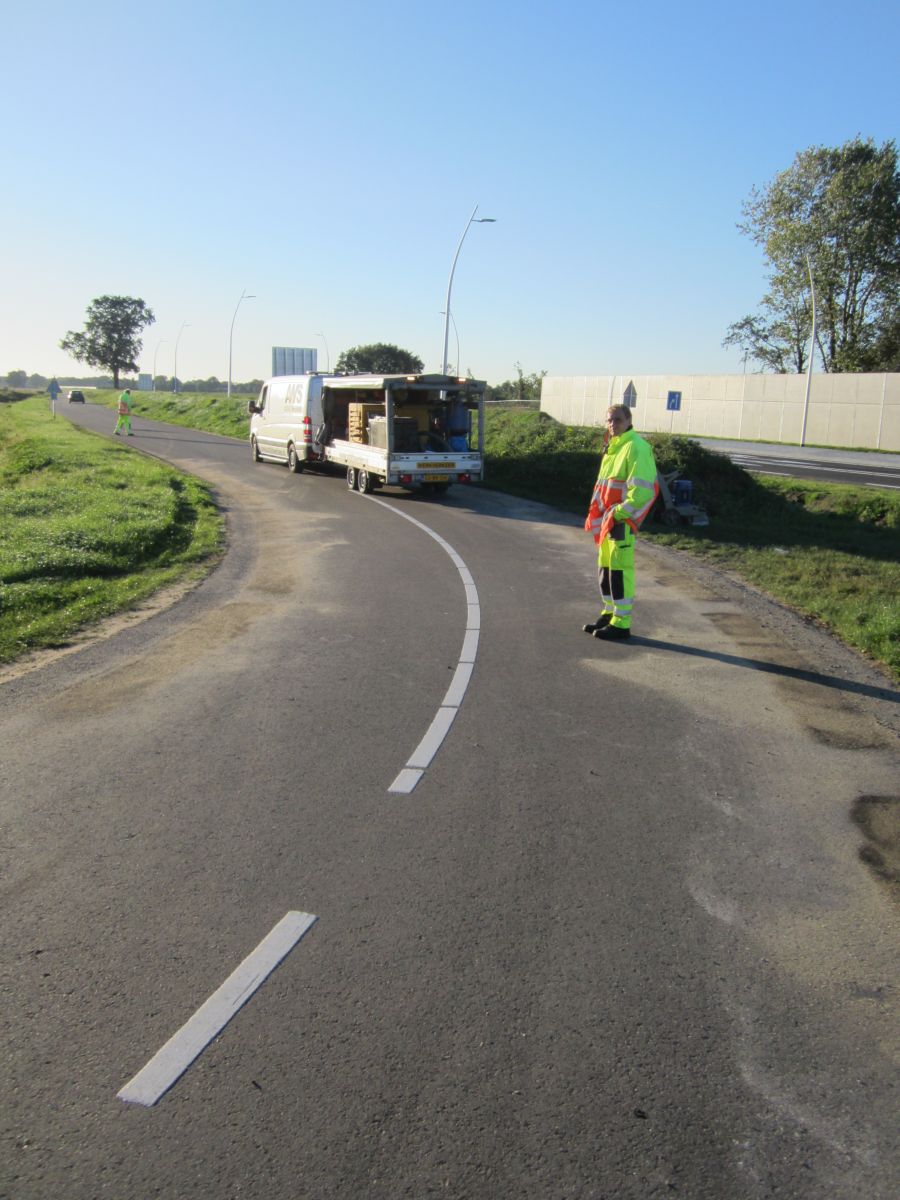 Recent heeft AWS Asfaltwerken markering verlaagd en markering verwijderd in Oudenbosch.
Het verlagen van thermoplastmarkering kan worden toegepast wanneer markering trilling- of geluidsoverlast veroorzaakt. Een gedeelte van het thermoplastmateriaal wordt verwijderd, waardoor de overlast verdwijnt. Het oorspronkelijke beeld en de reflectiewaarden blijven behouden. Op de onderstaande foto ziet u een 60 kilometer symbool dat door ons is verlaagd.
Ook hebben wij in Oudenbosch markering verwijderd. Dit gebeurd door middel van de AWS Vlakslijptechniek. Met deze techniek kan markering worden verwijderd zonder dat er schade ontstaat aan het asfaltoppervlak. Ook op langere termijn blijft ter plaatsen het asfalt vrij van rafelingen, scheuren of gaten.
0
0
bonsai
https://www.asfaltwerken.nl/wp-content/uploads/2020/08/AWS-logo.png
bonsai
2016-10-14 09:35:16
2016-10-14 09:35:16
Thermoplast markering verwijderd en verlaagd in Oudenbosch.