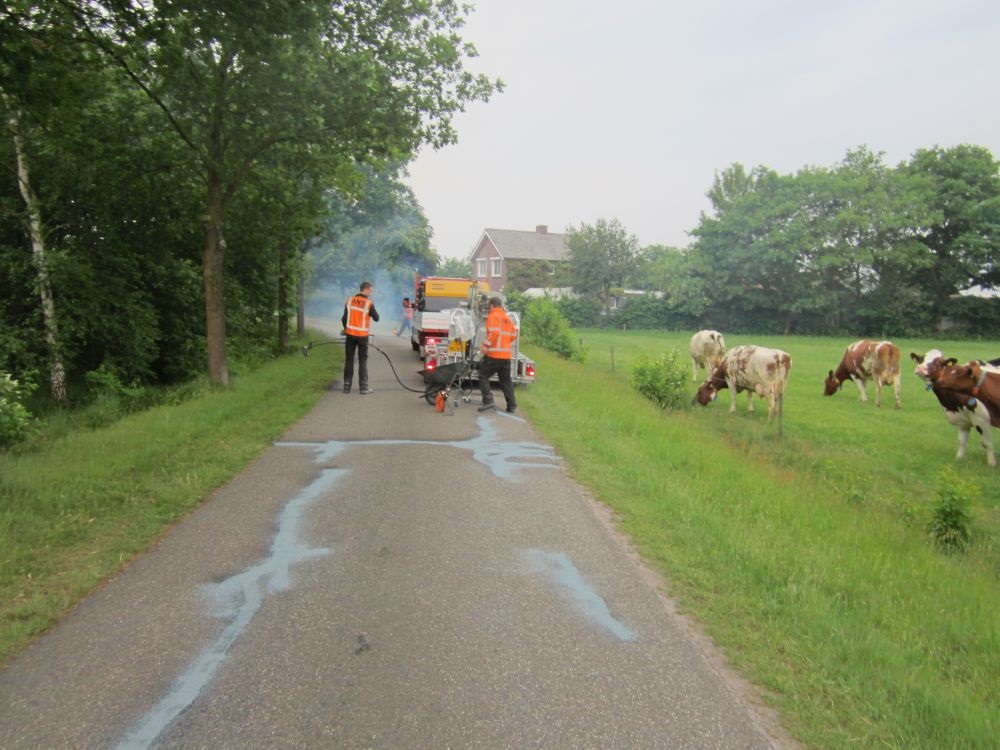 Ook voor het herstellen van asfaltscheuren en bitumenverwerking kunt u terecht bij AWS Asfaltwerken B.V.
Wij beschikken over de benodigde kennis en machines voor een duurzaam herstel van asfaltscheuren. Mede door het gebruik van onze moderne bitumenketel met een inhoud van 500 liter, kunnen wij grote hoeveelheden asfaltscheuren herstellen in een dagproductie.
Er zijn diverse methodes voor het herstellen van asfaltscheuren. Het "Overseal-Banding" en het "V-Flex" zijn methodes die door AWS Asfaltwerken worden toegepast.
Bij het "Overseal-Banding"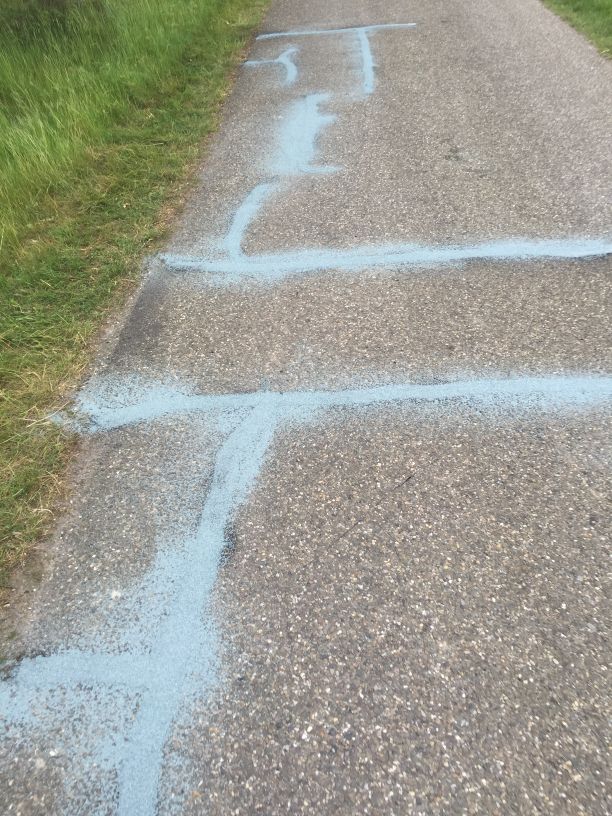 worden de scheuren grondig schoon en droog gemaakt. Dit gebeurt geheel naar wens met de traditionele hot-dog of met een heteluchtlans.
Direct daarna worden de asfaltscheuren afgedicht met een tot ca. 180 °C verwarmde voegvulmassa van rubberbitumen. Hierdoor ontstaat een duurzame afdichtband van ca. 2 mm dik. Direct daarna wordt het geheel afgestrooid met rode of grijze leislag, split of brekerzand.
Indien gewenst kunnen wij tijdens onze werkzaamheden zorg dragen voor de benodigde afzettingen. Denk hierbij bijvoorbeeld aan verkeersregelaars en/of een actiewagen, alles volgens CROW Publicatie Werk in uitvoering 96b.
Ook zijn wij gespecialiseerd in het afdichten van naden en voegen in betonverhardingen en het aanbrengen van bitumineuze voegvulling tussen straatstenen.
Heeft u vragen over onze mogelijkheden of wilt u vrijblijvend een offerte op maat ontvangen? Neem dan gerust contact met ons op, wij bespreken graag met u de mogelijkheden.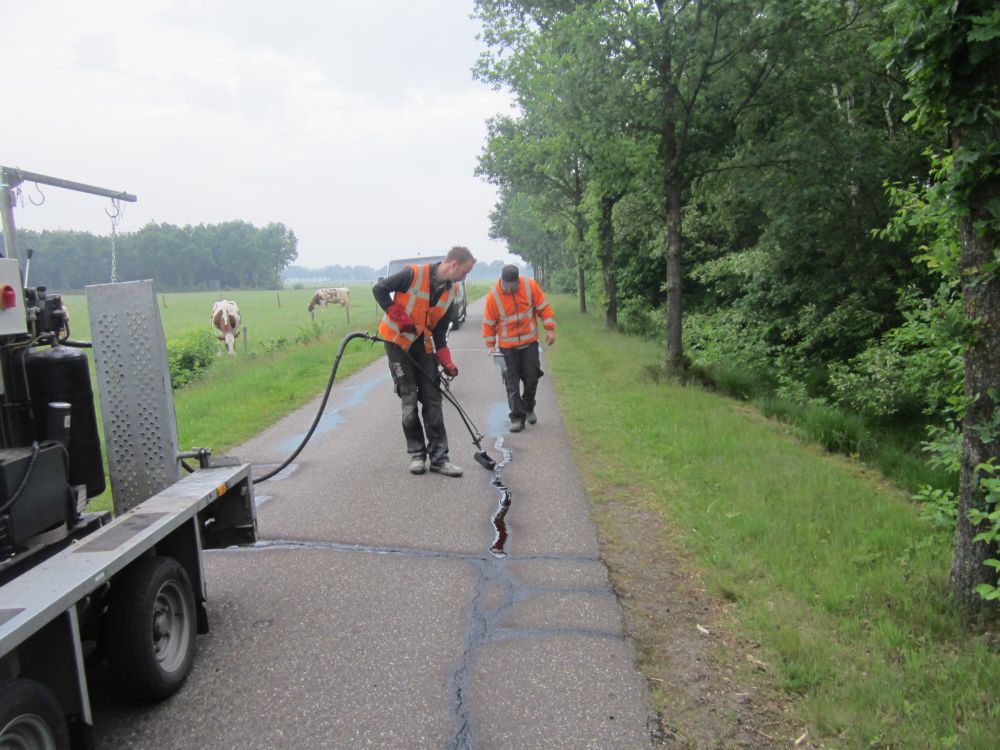 0
0
bonsai
https://www.asfaltwerken.nl/wp-content/uploads/2020/08/AWS-logo.png
bonsai
2016-06-06 09:03:35
2016-06-06 09:03:35
Afdichten asfaltscheuren.