Vervelende maar noodzakelijke putten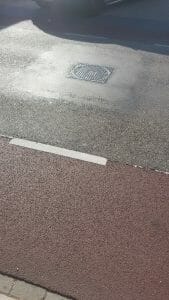 Het aanbrengen van putten of kolken is onvermijdelijk voor een goede afwatering van een weg of terrein. Hoogteverschillen rondom putten en kolken kunnen echter tot veel (geluid)overlast leiden, als er verkeer overheen rijdt. De verhogingen kunnen snel en met uiterste precisie verwijderd worden. Overlast voor omwonenden zal hierdoor direct verdwijnen!
In de Zuid-Hollandse Gemeente Westvoorne zorgde 26 putten in de Voorweg voor grote overlast. Door het lager liggen van de putten ontstond er bij het passeren van iedere auto geluidsoverlast. Het AWS Asfaltwerken team heeft dit in één dag kunnen verhelpen.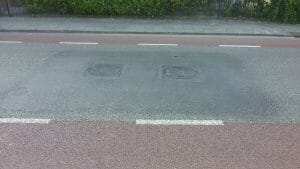 0
0
bonsai
https://www.asfaltwerken.nl/wp-content/uploads/2023/03/AWS-logo.webp
bonsai
2018-08-28 13:28:06
2021-05-06 15:57:36
Vervelende maar noodzakelijke putten