Asfaltlogo voor Stichting BeSt in Rotterdam.
AWS Asfaltwerken heeft recent twee asfaltlogo's aangebracht in een skatepark in Rotterdam.
De logo's van Stichting BeSt zijn gemaakt van voorgevormde thermoplast en hebben een dikte van ca. 2 mm. Door gebruik van duurzame materialen hebben de logo's een zeer lange levensduur. Op onderstaande foto's ziet u het resultaat na het aanbrengen van de logo's.
Een asfaltlogo kan door ons in vrijwel elke gewenst afmeting en kleur (full color) worden aangebracht. De logo's zijn bestand tegen permanent en intensief verkeer, zijn ongevoelig voor vorst, sneeuw, zout en olie en geven een prima reflectie dankzij aanwezige glasparels. Naast asfalt zijn de logo's ook geschikt voor een ondergrond van beton.
Een club- of bedrijfslogo op uw asfaltverharding geeft een unieke uitstraling aan uw bedrijventerrein, parkeerplaats of sportveld. Voor een vrijblijvende offerte van een asfaltlogo (met of zonder achtergrond), tekst of andere figuratie kunt u contact opnemen met AWS Asfaltwerken B.V. via info@asfaltwerken.nl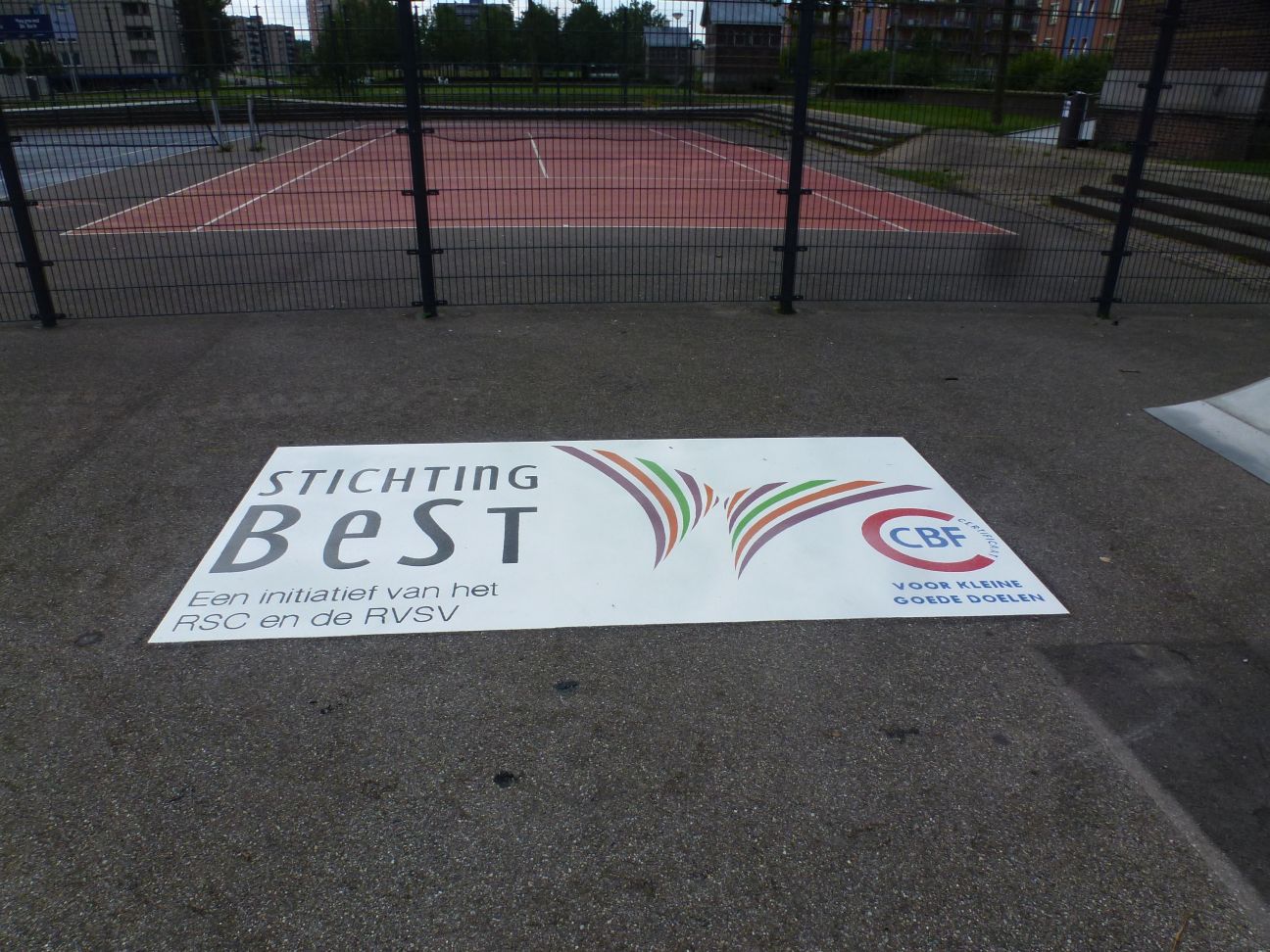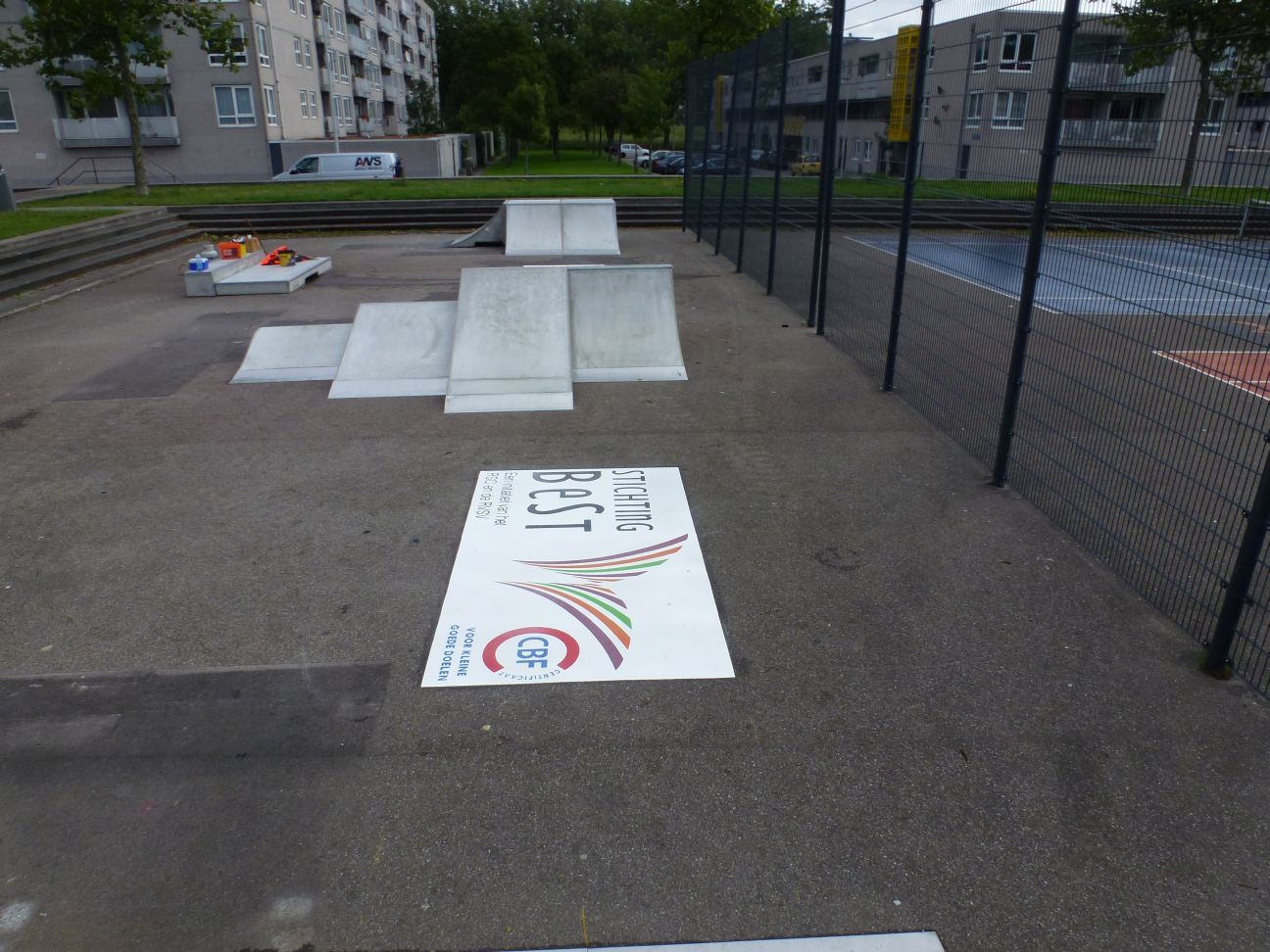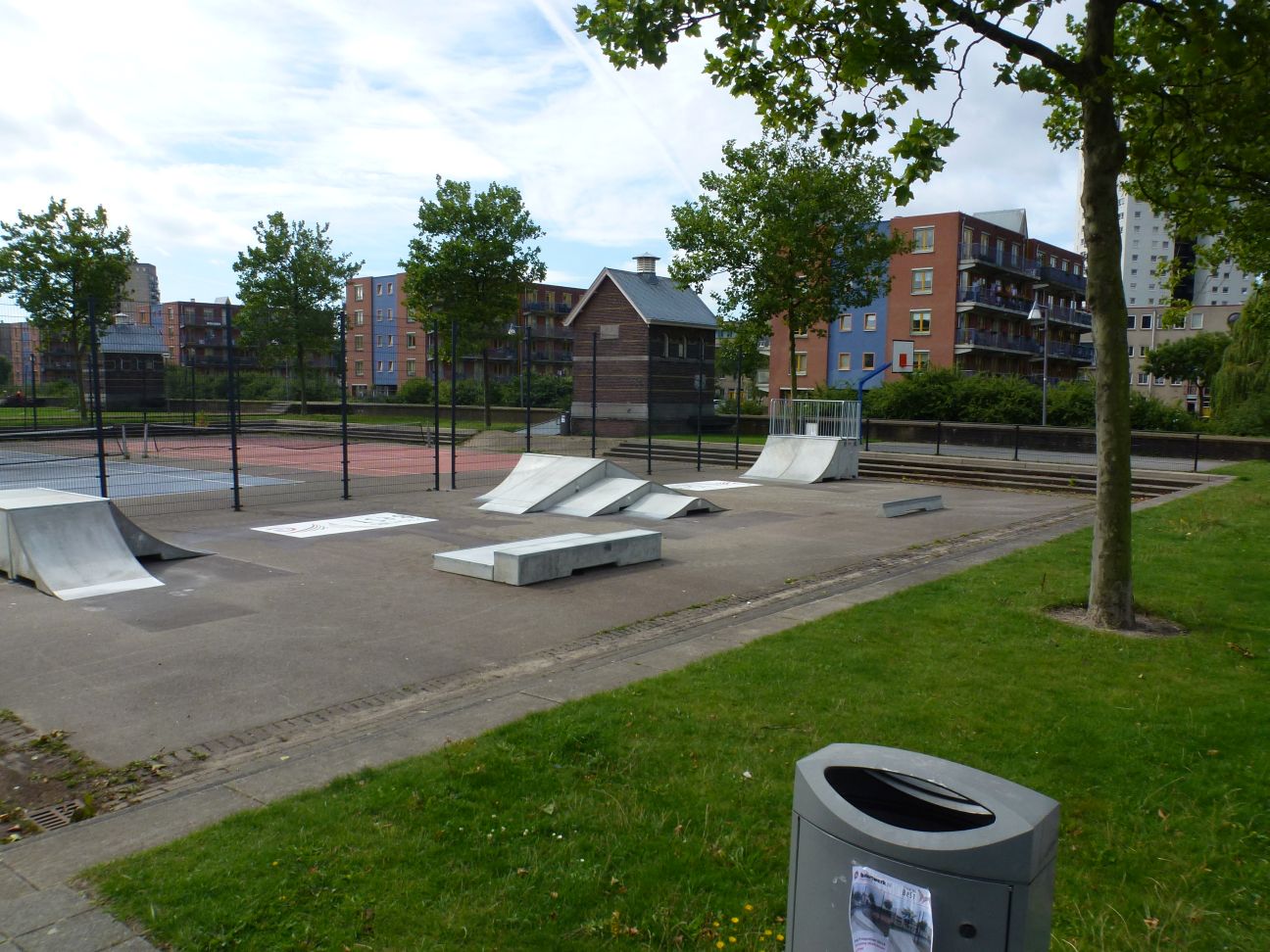 0
0
bonsai
https://www.asfaltwerken.nl/wp-content/uploads/2023/03/AWS-logo.webp
bonsai
2015-08-28 10:21:24
2015-08-28 10:21:24
Asfaltlogo voor Stichting BeSt in Rotterdam.