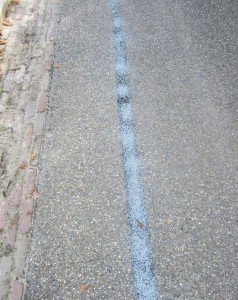 Scheuren in asfalt zijn een veelvoorkomende schades in het asfalt. AWS Asfaltwerken is gespecialiseerd in de reparatie van asfalt scheuren.
Als scheurvorming niet tijdig wordt gerepareerd dan zal de schade over het algemeen  snel verergeren. Daarom is het belangrijk om scheuren en naden snel en duurzaam te repareren. Het herstellen van deze schades gebeurt middels de "Hotdog  Methode" hierbij wordt de scheur zuiver gemaakt, voorverwarmd en gedicht met warme voegvulling. De aangebrachte en nog warme bitumen wordt afgestrooid met een fijne leislag, brekerzand of steenslag hierdoor wordt voorkomen dat het verkeer de, net aangebrachte bitumen uit de scheuren rijdt.
Heeft u scheuren in het asfalt van uw erfverharding, bedrijventerrein, parkeerdek, maissilo, werf, parkeerterrein, fabriekshal, of opslagterrein neem dan direct contact op met AWS Asfaltwerken. Via onderstaande gegevens.
AWS Asfaltwerken B.V.
T: +31(0)493-842840
E: info@asfaltwerken.nl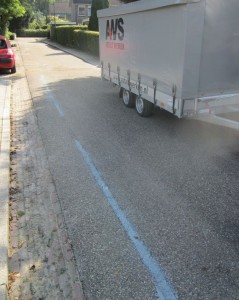 0
0
bonsai
https://www.asfaltwerken.nl/wp-content/uploads/2023/03/AWS-logo.webp
bonsai
2014-02-15 12:36:18
2014-02-15 12:36:18
Reparatie van asfalt scheuren door AWS Asfaltwerken.