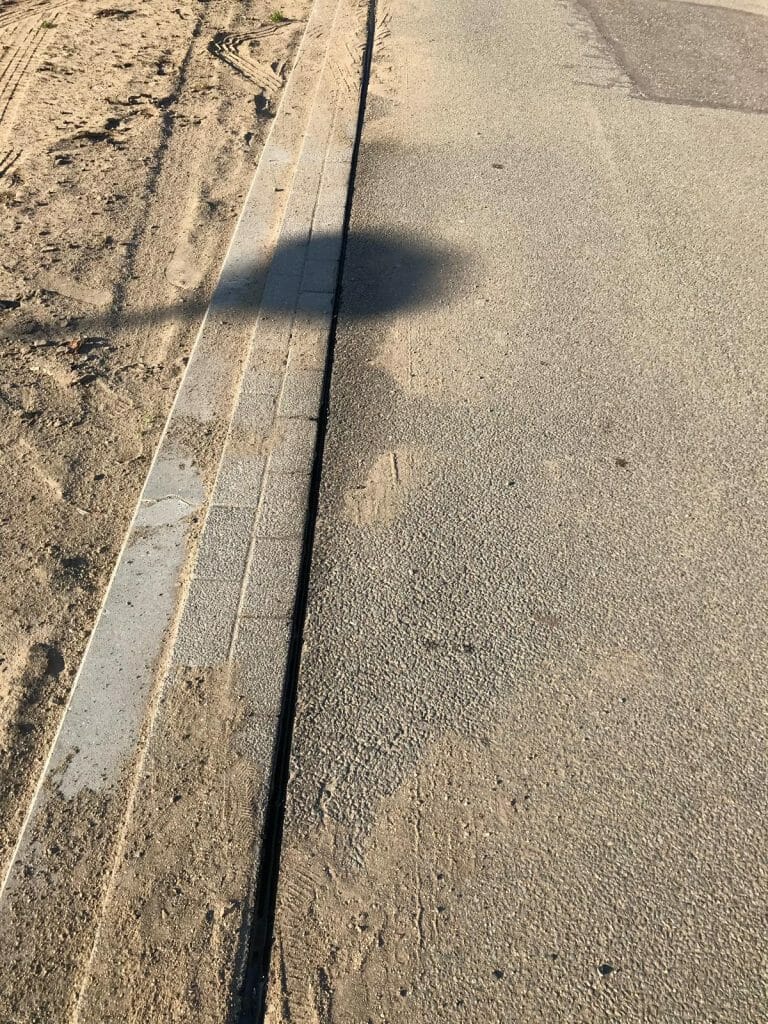 Er zijn diverse argumenten om voor asfalt of voor straatwerk te kiezen. Vaak is de wens om later nog eenvoudig in de bodem te kunnen een doorslaggevende rede om aansluitend aan asfaltwegen bestrating aan te leggen. Voor de weg zelf wordt dan, kijkende naar de duurzaamheid en economisch voordeel, vaak wel voor asfalt gekozen. Maar deze twee materialen liggen in dergelijke situaties direct naast elkaar zonder dat de verbinding afgesloten is. Hierdoor zou vuil en vocht eenvoudig in het asfalt kunnen binnendringen waardoor de levensduur significant wordt verkort. Om dit tegen te gaan brengen wij met grote regelmaat voor onze opdrachtgevers bitumineuze voegvullingen aan.
AWS Asfaltwerken beschikt over zowel de kennis als het materieel om warme bitumineuze voegvulmassa aan te brengen.
Het afdichten/vullen van een voeg of zaagsnede met bitumineuze voegvulling zorgt voor een waterdichte afsluiting. Hierdoor kunnen water en vervuiling (bijvoorbeeld onkruid) geen schade aanrichten aan de asfalt- of betonverharding. De levensduur van de verharding wordt hierdoor met vele jaren verlengd.
Onlangs mogen we dergelijke werkzaamheden ook in de gemeente Valkenswaard uitvoeren. Daar mochten we over een lengte van 750 m voegvullingen aanbrengen.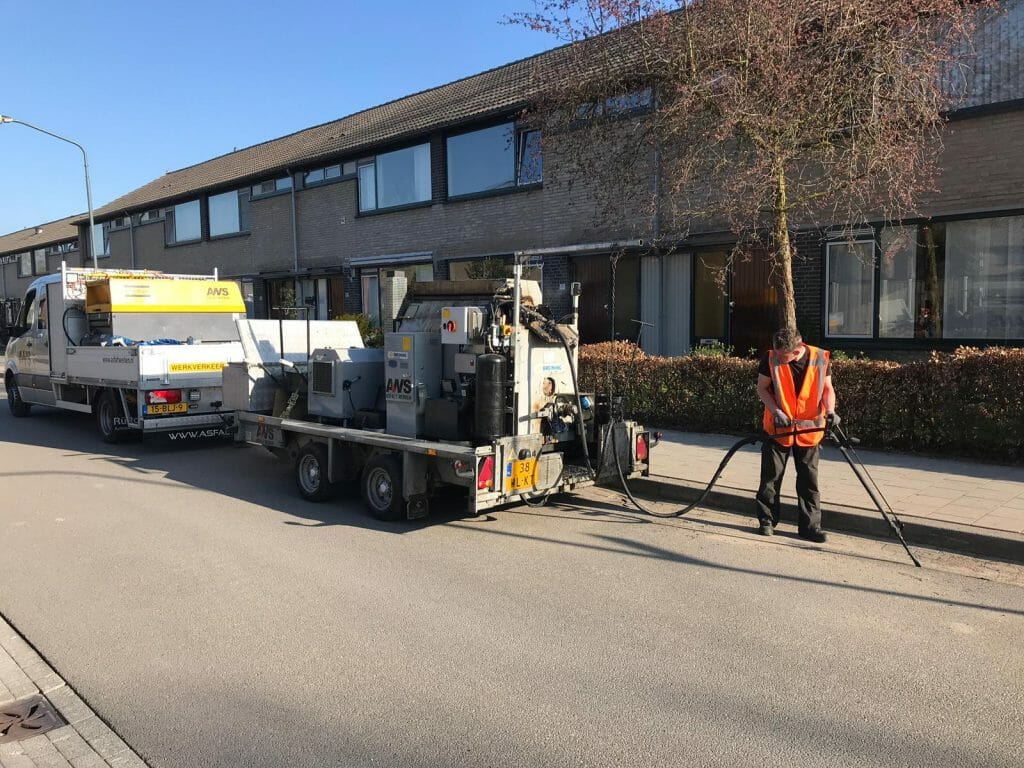 0
0
bonsai
https://www.asfaltwerken.nl/wp-content/uploads/2023/03/AWS-logo.webp
bonsai
2019-04-29 06:55:58
2021-05-07 08:58:30
Tussen het asfalt en straatwerk in