In groeigemeenten waar veel gebeurd of waar veel ontwikkelingen gaande zijn wordt vaak gewerkt met noodverharding als er een nieuwe situatie is ontstaan die van invloed is op de omliggende wegen en terreinen. Veelal wordt de weg, na werkzaamheden voor bijvoorbeeld een rioolaansluiting, snel dichtgemaakt met klinkers. Deze vorm van verharding is een tijdelijke oplossing om de weg af te dichten. Kijkende naar gebruik(er)svriendelijkheid en de levensduur van het asfalt is dit echter geen duurzame oplossing en kiezen veel gemeentes er voor deze noodverhardingen te vervangen, met een definitieve oplossing, door asfaltverharding aan te brengen. Periodiek worden deze noodverhardingen dan in grote aantallen tegelijk aangepakt.
Hetzelfde gebeurde in de Gemeente Halderberge. Op meer dan 15 locaties waren er één of meerdere tijdelijke verhardingen aanbracht welke wij hebben verwijderd en waar we vervolgens nieuw asfalt hebben aangebracht. In enkele dagen tijd is de hele gemeente helemaal onder handen genomen door onze specialistische teams.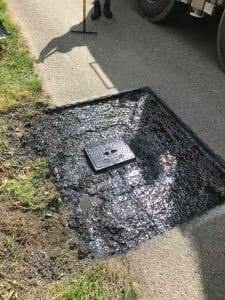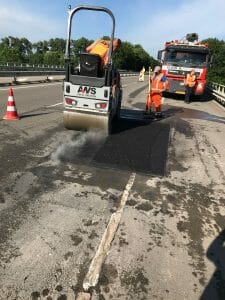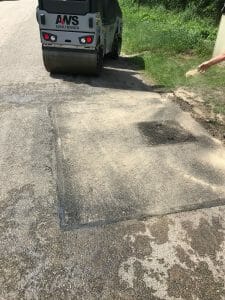 Naast deze werkzaamheden zijn er op enkele locaties in deze gemeente overige reparaties uitgevoerd aan het asfalt door de teams van AWS Asfaltwerken.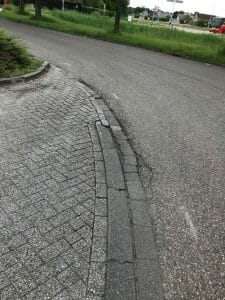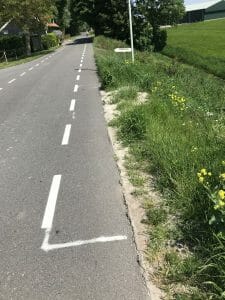 Wij gaan graag in overleg met onze opdrachtgevers of dergelijke periodieke werkzaamheden, die wij volledig uit handen nemen voor onze relaties, met een vaste en terugkerende frequentie ingepland kunnen worden. Iets voor jou? Neem snel contact met onze adviseurs op: +31 493 842 840
0
0
bonsai
https://www.asfaltwerken.nl/wp-content/uploads/2023/03/AWS-logo.webp
bonsai
2018-06-20 08:30:59
2018-06-20 08:30:59
Noodverharding in heel Halderberge vervangen door asfalt