Asfaltonderhoud aan erfverharding in Someren.
AWS Asfaltwerken heeft begin van dit jaar groot asfaltonderhoud uitgevoerd op een erfverharding te Someren.
De asfaltverharding op een boerenerf was door de vele grote gaten onbegaanbaar en dus toe aan reparatie.  Een groot gedeelte is daarom vervangen en daarbij is ongeveer 200 m2 nieuwe verharding toegevoegd aan het erf.
Is uw erfverharding, bedrijventerrein of oprit toe aan reparatie, vervanging of onderhoud neem dan contact op met AWS Asfaltwerken uit Someren. Daarnaast kunt u bij ons ook terecht voor de aanleg van een maissilo's met zuurbestendig asfalt of een geheel nieuwe asfaltverharding. Neem hiervoor vrijblijvend contact met ons op via de gegevens op de site.
Onderstaand is een foto impressie te zien van het verloop van de werkzaamheden in Someren.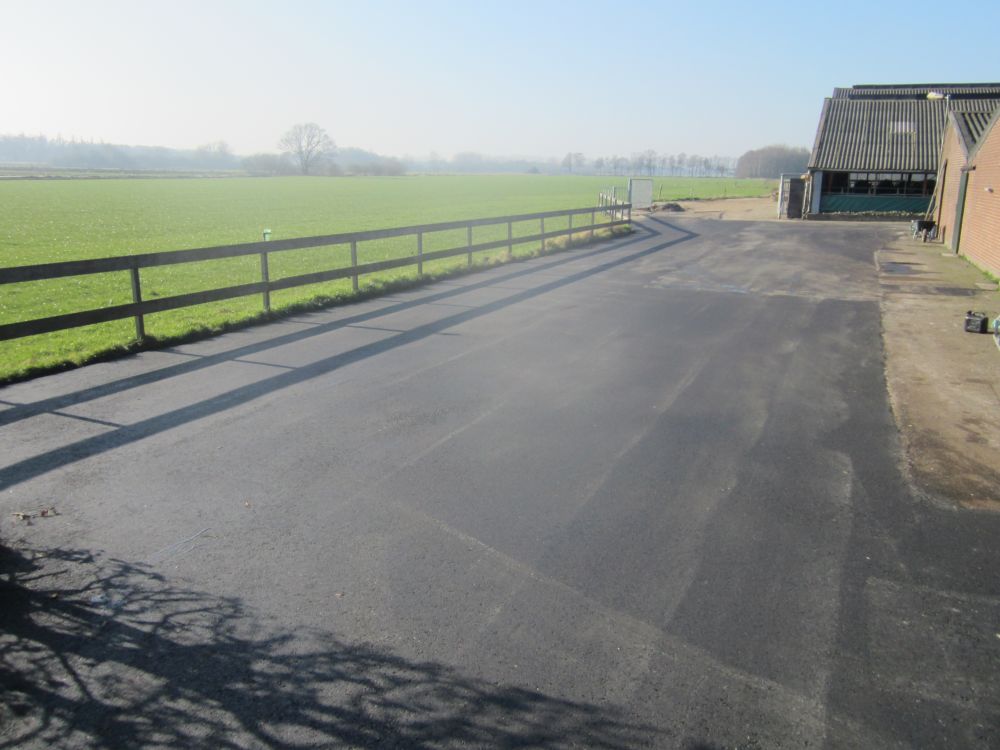 0
0
bonsai
https://www.asfaltwerken.nl/wp-content/uploads/2023/03/AWS-logo.webp
bonsai
2014-02-01 16:57:31
2014-02-01 16:57:31
Asfaltonderhoud aan erfverharding in Someren.