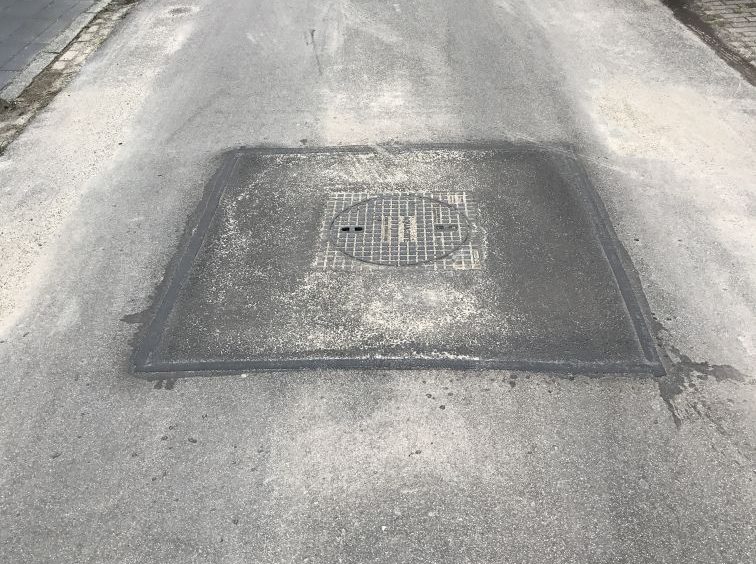 Voor het vervangen van verzakte of verouderde putafdekkingen kunt u terecht bij AWS Asfaltwerken B.V.
Verzakte inspectieputten zorgen voor onveilige situatie voor weggebruikers en (geluids)overlast bij omwonende. AWS asfaltwerken kan deze putten vervangen en/of op hoogte stellen middels de putsteltechniek. Hierbij wordt de putafdekking op hoogte gesteld door het gebruik van krimparme, snelhardende mortel. Hierdoor kan het wegdek snel worden opengesteld voor het verkeer en is er minimale verkeershinder. Voor de afwerking wordt gebruik gemaakt van conventioneel warm asfalt of duurzame asfaltreparatieproducten.
Naast het herstellen van putafdekkingen kunnen wij ook brandkranen, kolken en afsluiters op hoogte stellen. Voor meer informatie of het opvragen van een vrijblijvende offerte, kunt u contact met ons opnemen.
0
0
bonsai
https://www.asfaltwerken.nl/wp-content/uploads/2020/08/AWS-logo.png
bonsai
2017-11-03 08:02:31
2020-09-09 10:50:42
Putsteltechniek bij putverzakkingen.