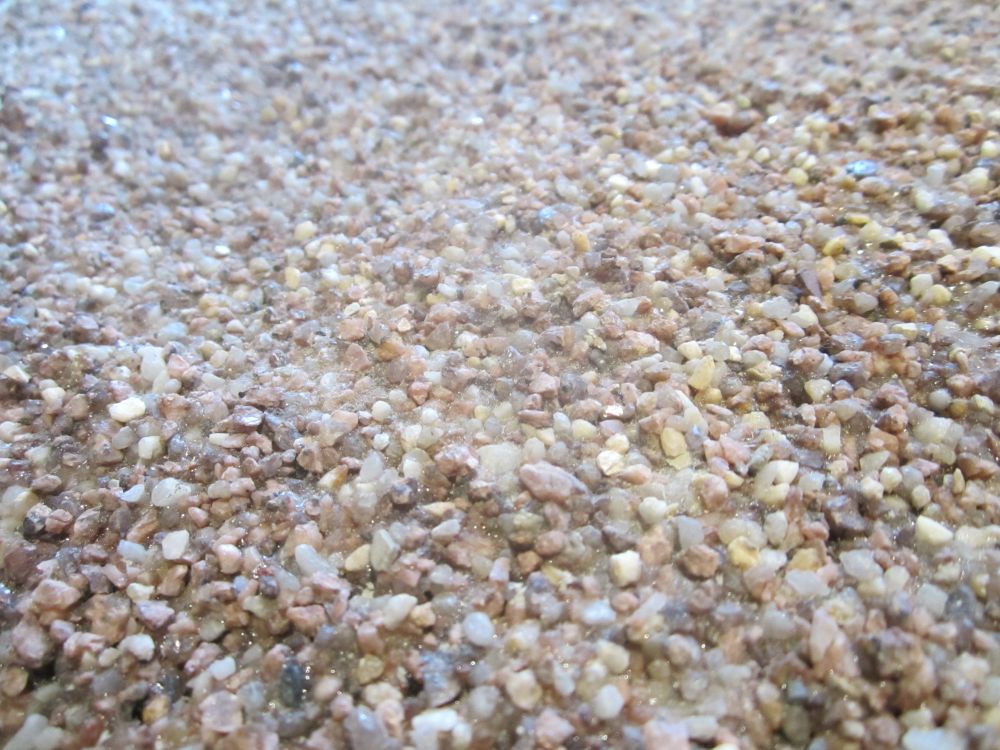 U kunt voor zowel bitumineuze slijtlagen als epoxy slijtlagen terecht bij AWS Asfaltwerken.
Een slijtlaag, ook wel oppervlaktebehandeling genoemd, is een dunne laag gebroken split (steenslag) die met behulp van bitumen of epoxy op het oppervlak wordt aangebracht. De slijtlaag zorgt voor een stroef oppervlak en voorkomt onveilige situaties bij regen of vorst. Het is geschikt voor verschillende soorten ondergronden zoals asfalt, beton, hout en staal. Daarnaast geeft het uw oppervlak een zeer fraaie uitstraling. U kunt zelf  een keuze maken uit vele soorten en kleuren split waarmee het oppervlak wordt ingestrooid, hierdoor kunt u de slijtlaag helemaal aanpassen aan uw eigen wensen.
Een aantal voorbeelden waarop een slijtlaag kan worden toegepast:
Voetpaden
Bruggen
Parkeerdekken
Parkeerdaken
Perrons
Viaducten
Vloeren
Steigers
Vlonders
Trappen
Bordessen
AWS Asfaltwerken heeft voor vrijwel iedere toepassing een passende oplossing, neemt u gerust contact met ons op om de mogelijkheden te bespreken. Uiteraard hoort het aanbrengen van een proefstuk tot de mogelijkheden.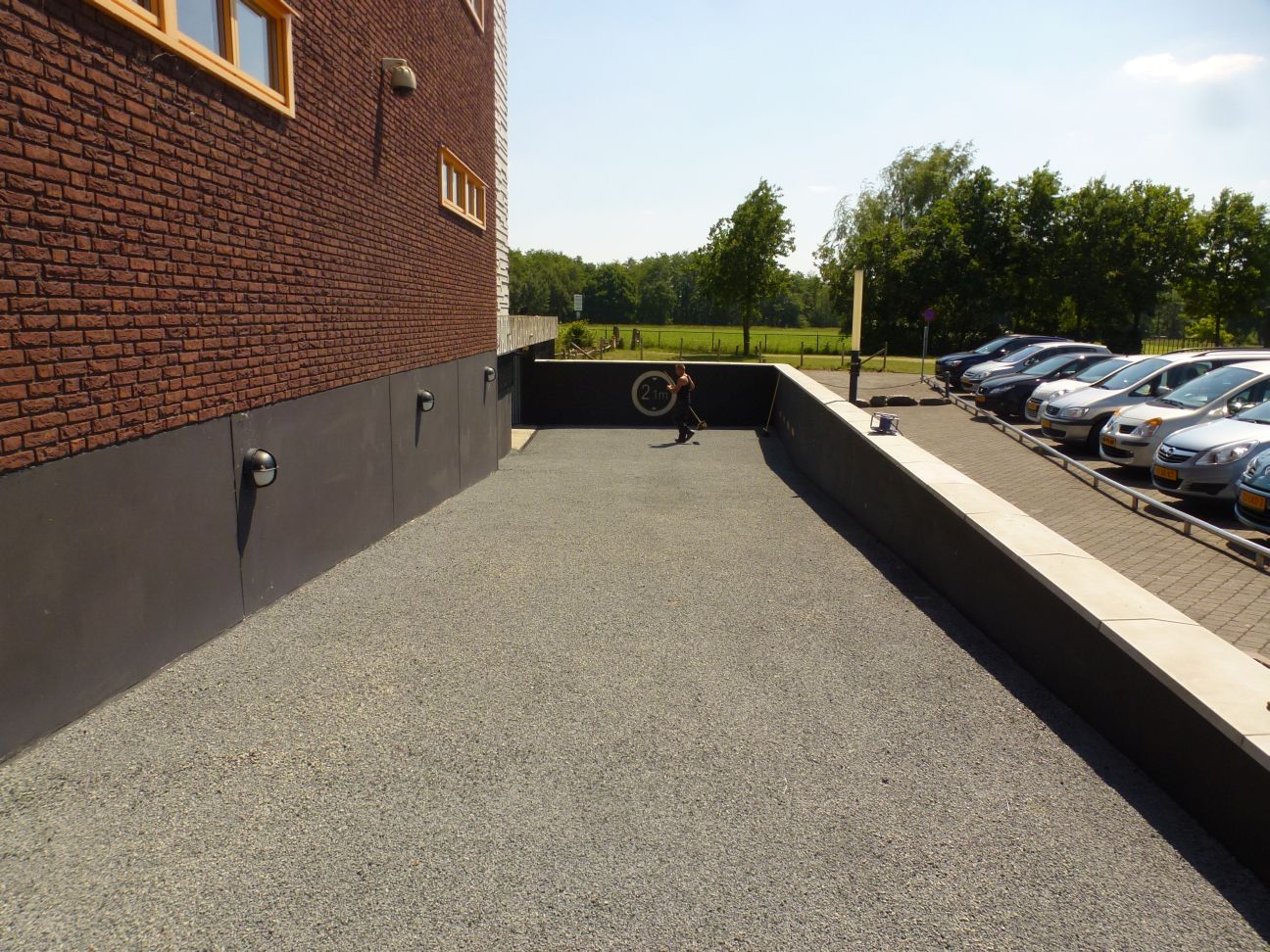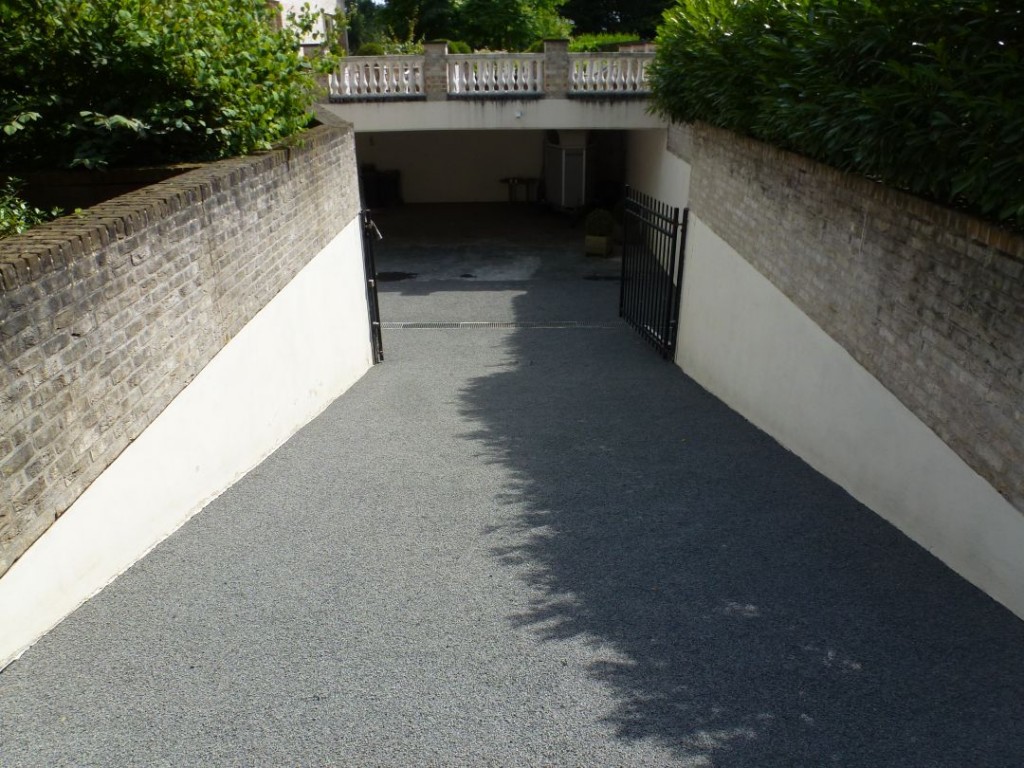 Foto's: Slijtlaag op een hellingbaan.
0
0
bonsai
https://www.asfaltwerken.nl/wp-content/uploads/2023/03/AWS-logo.webp
bonsai
2014-01-24 18:21:57
2021-10-22 13:07:54
Slijtlagen voor particulieren en bedrijven.