Een gesloopte bushalte, een kapotte prullenbak, lek gestoken banden, graffiti: vandalisme is het opzettelijk vernielen van andermans spullen (publiek of particulier).Vandalisme kost vooral de overheid jaarlijks veel geld. En hoewel je bij vandalisme niet altijd direct aan asfaltherstel denkt wordt AWS Asfaltwerken regelmatig benadert om schade door vandalisme effectief en daadkrachtig te herstellen.
Aangestoken vuurtjes op asfaltterreinen geven bijvoorbeeld een vervelend schadebeeld nadat het vuur gedoofd is. Daarnaast verliest het asfalt ook aan kwaliteit en wordt de levensduurverkort doordat dit op termijn de veroorzaker kan zijn van grotere asfaltschades. Allemaal redenen om snel en daadkrachtig op te treden.
De unieke en gepatenteerde Vlakslijptechniek van AWS Asfaltwerken biedt ook de oplossing bij schades welke zijn aangetast door vandalisme. Met onze unieke techniek zorgen we dat de brandschade wordt verwijderd en daarna wordt afgewerkt waardoor het asfalt weer "afgedicht" is en er weer jaren tegen aan kan.
Ook verf, graffiti en andere verontreiniging kunnen op deze manier eenvoudig verwijdert worden.
Ben jij onverhoopt geconfronteerd met vandalisme en benieuwd of AWS Asfaltwerken iets voor je kan betekenen? Neem dan snel contact op met onze adviseurs.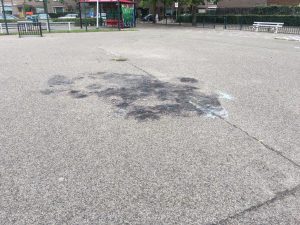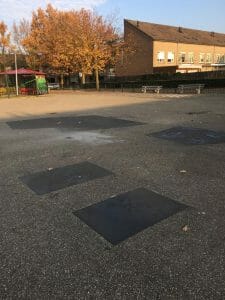 https://www.asfaltwerken.nl/wp-content/uploads/2023/03/AWS-logo.webp
0
0
bonsai
https://www.asfaltwerken.nl/wp-content/uploads/2023/03/AWS-logo.webp
bonsai
2018-12-06 10:14:24
2021-05-07 09:17:20
AWS Asfaltwerken herstelt schade aangericht door vandalisme