De Unieke Vlakslijptechniek van AWS Asfaltwerken: geluidsarm, wendbaar en effectief.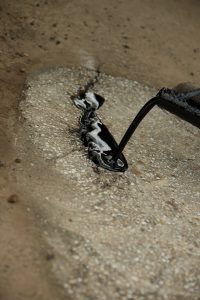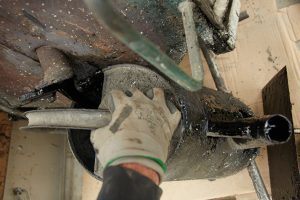 Asfalt bevindt zich niet alleen op brede straten waar het, het hoofddoel is om jezelf te bewegen. Op veel plaatsen is asfalt van ondergeschikt belang en bevindt het zich te midden van de natuur in een park, bos of herdenkingslocatie. Op deze locaties moet het asfalt er voor zorgen dat de bezoekers veilig de omgeving kunnen bezoeken. Op dergelijke plaatsen is, bij schade, niet alleen de bewegingsruimte om herstelwerkzaamheden uit te voeren beperkt, ook is geluidsoverlast ongewenst. Tel hierbij op dat, door de omliggende bomen, vaak (wortel)opdrukkingen voorkomen en dan kun je je voorstellen dat daadkrachtig, respectvol en mobiel herstel uiterst gewenst is voor veel gemeentes en andere opdrachtgevers.
De unieke Vlakslijptechniek van AWS Asfaltwerken maakt het mogelijk om effectief (wortel)opdruk te herstellen met minimale overlast.
Door alle voordelen van deze techniek mochten we in Waalre opdrukkingen op de wandelpaden van de begraafplaats herstellen.
Meer hierover in de projectfactsheet     
Heb jij een locatie met asfaltschade waar de ruimte beperkt is of de rust essentieel is? Laat ons je vrijblijvend informeren over de beste herstelmethodiek.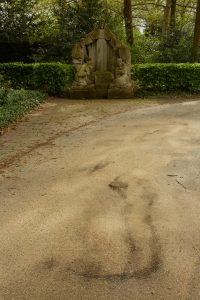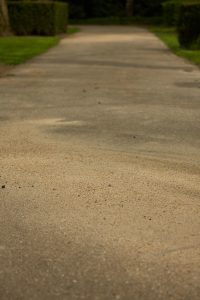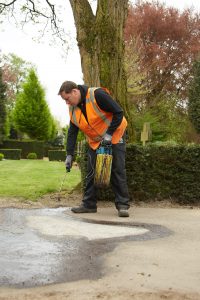 0
0
bonsai
https://www.asfaltwerken.nl/wp-content/uploads/2023/03/AWS-logo.webp
bonsai
2018-05-02 10:00:43
2021-05-06 15:33:20
Vlakslijpen met respect voor de omgeving