We zeggen het met grote regelmaat: Asfalt is overal! Deze uitspraak wordt nog maar eens bewezen als we kijken naar één van onze laatste projecten: het egaliseren van een asfaltondergrond voor een atletiekbaan.
Op een atletiekbaan is een egale ondergrond van groot belang om blessures te voorkomen en om de een goede omgeving te bieden voor de sporters. De demping moet op de hele baan exact gelijk zijn en de baan mag nergens aflopen of oneffenheden vertonen. Een egale (asfalt) ondergrond van de baan is essentieel voor het kunnen aanbrengen van een dempingslaag waarop de sporter hun sport kunnen uitoefenen.
De erkende en gepatenteerde Vlakslijptechniek van AWS Asfaltwerken biedt ook hiervoor de oplossing. Tot op de millimeter nauwkeurig kunnen wij deze ondergrond vlak maken. Hiermee is AWS Asfaltwerken ook dé partner voor partijen die actief zijn in het aanbrengen van een asfalt- of dempingslaag voor (onder andere) atletiekbanen.
Met AWS Asfaltwerken verzekert de opdrachtgever zich van een extreem egale ondergrond en deze werkzaamheden worden daadkrachtig en met klein materieel uitgevoerd. De benodigde werkruimte is hiermee minimaal en ook dat is van groot belang bij het duurzaam aanleggen, herstellen en renoveren van atletiekbanen.
Informeer naar de mogelijkheden via info@asfaltwerken of bel ons op +31 493 842 840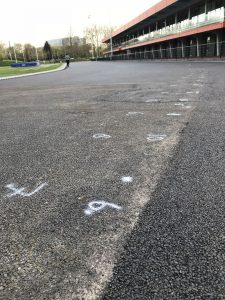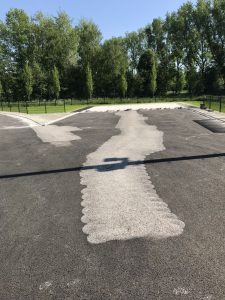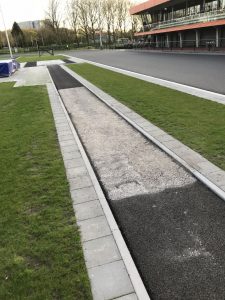 0
0
bonsai
https://www.asfaltwerken.nl/wp-content/uploads/2023/03/AWS-logo.webp
bonsai
2018-05-14 15:51:26
2018-05-14 15:51:26
Ook sporters bewegen zich veilig door AWS Asfaltwerken