Ook blinden en slechtzienden veilig op pad door het verwijderen van geleidelijnen
Een blinde of slechtziende persoon weet aan de hand van geleidelijnen precies in welke richting hij zich begeeft. Dit biedt hem een grote hulp bij de oriëntatie zodat hij veilig naar een bepaalde bestemming gaat. Wanneer een situatie of een omgeving veranderd, moeten ook de geleidelijnen zo snel mogelijk aangepast worden om duidelijkheid te kunnen blijven geven aan de blinden en slechtzienden die afhankelijk zijn van deze aanwijzingen.
In veel gevallen zijn geleidelijnen aangebracht middels thermoplast. En in plaats van de hele situatie te verwijderen en te vervangen is er een vele eenvoudigere oplossing: De AWS Vlakslijptechniek. Daar waar wij met deze techniek markeringen op de weg verlagen of weghalen, kunnen wij dit zelfde kunstje herhalen op geleidelijnen op voetpaden. Op deze manier is de situatie snel aangepast en weer geheel duidelijk voor alle gebruikers. Door het compacte materieel heeft de omgeving minimale last van de werkzaamheden en kunnen alle gebruikers binnen enkele uren weer volledig gebruik maken van de voor hen bestemde paden.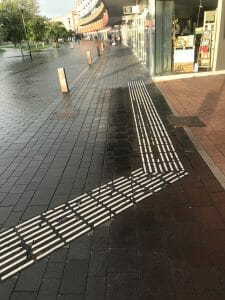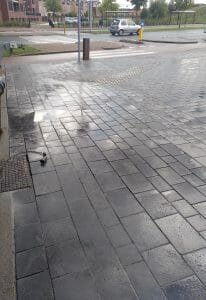 0
0
bonsai
https://www.asfaltwerken.nl/wp-content/uploads/2023/03/AWS-logo.webp
bonsai
2018-11-06 07:56:58
2021-05-06 16:10:03
Ook blinden en slechtzienden veilig op pad door het verwijderen van geleidelijnen