Aanbrengen SAMI – Bitumenmembraan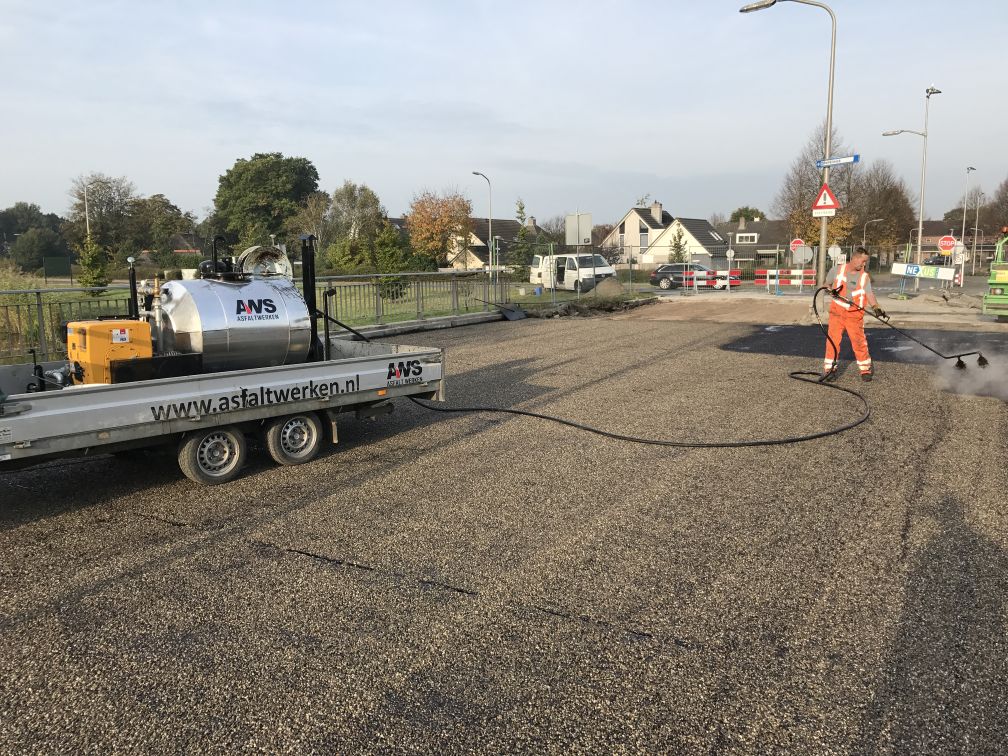 Ook voor het aanbrengen van SAMI [Stress Absorbing Membrane Interlayer] kunt u terecht bij AWS Asfaltwerken B.V.
SAMI is een hoog gemodificeerde bitumenemulsie die wordt toegepast als vloeistofdicht membraan. De zeer elastische en goed hechtende emulsie wordt aangebracht tussen twee lagen asfalt of tussen asfalt en beton (bijvoorbeeld een kunstwerk). De SAMI kan zowel enkelvoudig of in een tweelaags systeem worden aangebracht.
Met onze spuitunit kunnen wij de hoog gemodificeerde bitumenemulsie moeiteloos versproeien. Voor meer informatie kunt u direct bellen met 0493-842840.
[su_slider source="media: 7192,7188,7191″ width="500″ height="400″ responsive="no" title="no" mousewheel="no" autoplay="2000″ speed="2000″]
0
0
bonsai
https://www.asfaltwerken.nl/wp-content/uploads/2023/03/AWS-logo.webp
bonsai
2017-10-20 15:11:59
2017-10-20 15:11:59
Aanbrengen SAMI – Bitumenmembraan