AWS Asfaltwerken heeft een nieuwe techniek ontwikkeld waarmee wegdek oneffenheden nauwkeurig verwijderd kunnen worden.
Oneffenheden, hoogteverschillen en wortelopdruk in het asfalt kunnen het rijcomfort en de veiligheid ernstig beïnvloeden. Met de innoverende vlakslijptechniek van AWS Asfaltwerken kunnen deze veel voorkomende asfaltschades zeer nauwkeurig verwijderd worden. De techniek biedt vele voordelen ten opzichte van traditionele methoden zoals het frezen. Zo worden alle afvalstoffen tijdens het verwijderen direct afgezogen en opgevangen. Bij het vlakslijpen ontstaat er geen ruw oppervlak en is er minimale geluidsoverlast. Door het gebruik van compacte machines kan de techniek overal worden toegepast.
Na het vlakslijpen kunnen eventuele scheuren in het wegden direct worden afgedicht met voegvulling.
Wilt u meer weten over het verwijderen van wegdek oneffenheden of over onze vlakslijptechniek? Stuur dan een mail naar info@asfaltwerken.nl of bel direct met 0493-842840 voor het maken van een afspraak.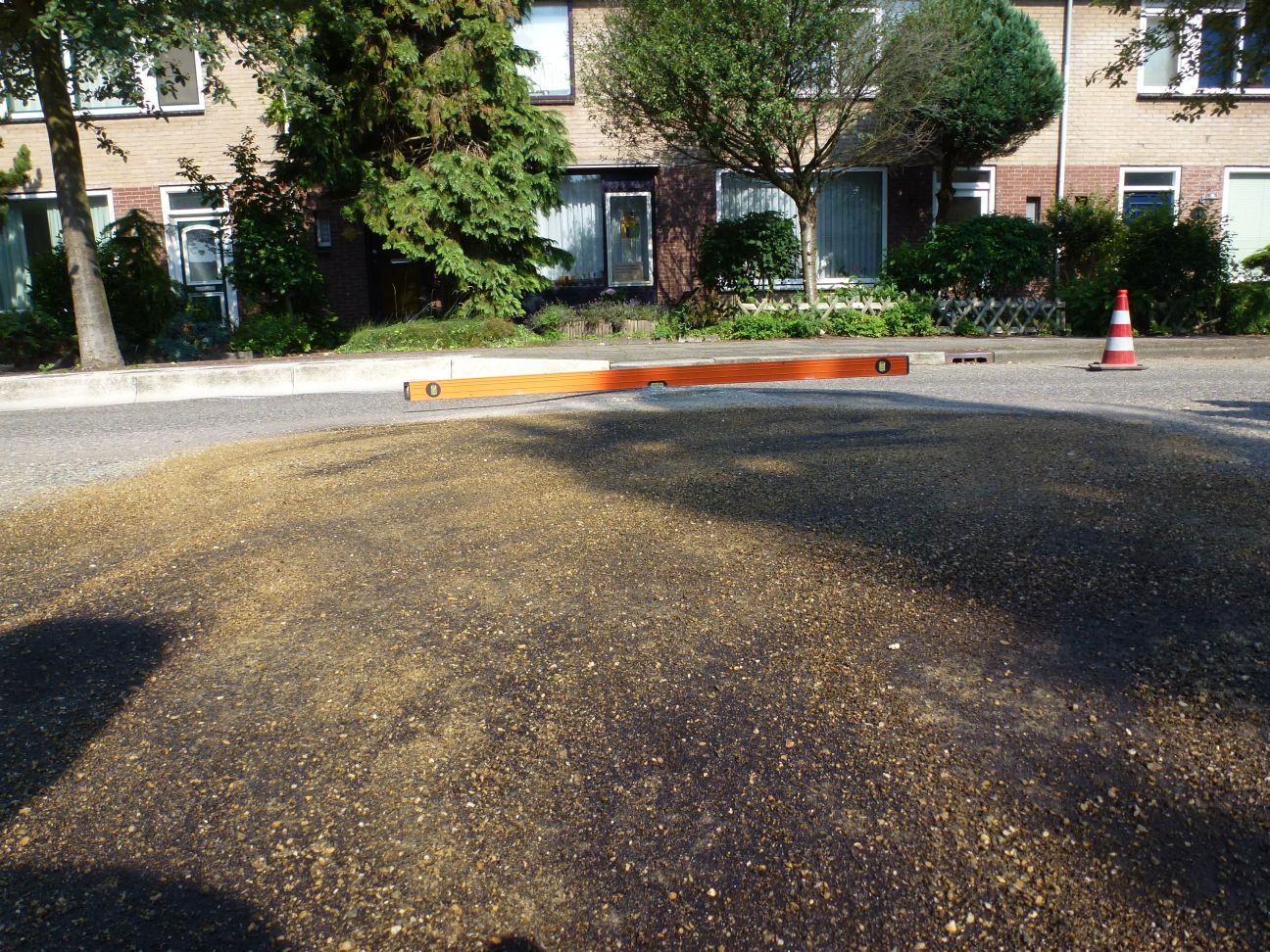 Foto: Wegdek oneffenheden.

Foto: Het eindresultaat na het verwijderen.
0
0
bonsai
https://www.asfaltwerken.nl/wp-content/uploads/2023/03/AWS-logo.webp
bonsai
2014-08-05 09:39:11
2021-05-07 09:13:07
Wegdek oneffenheden nauwkeurig verwijderd door AWS Asfaltwerken.